Who We Work With
Expedite Your Plans has worked with many diversified clients and special projects over the last several years. As Expedite Your Plans continues to grow and develop new relationships, our need to expand into added areas of construction has been requested. Listed below are several areas of construction Expedite Your Plans provides permitting and environmental services to (services are listed in no particular order). If you have a need that is not listed, please contact us with your project information and needs and one of our qualified consultants will be happy to assist you!
Permit & Environmental Service Packages
Expedite Your Plans offers a varity of services to the building industry. If your project consists of several different services that Expedite Your Plans offers, we can put together a package that will consist of all the requirements requested at a discounted rate. Please contact Lynne Lober to request package quotes.
Clients:
ARIES ENGINEERING
AUNTIE ANNES PRETZELS / PRETZEL CHAIN
BALENCIAGA STORES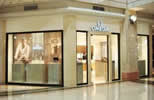 BANANA REPUBLIC / RETAIL CHAIN
Location: Fashion Show Mall
$1.2 million buildout




BANK OF AMERICA
BEBES / CLOTHING CHAIN
BERGMAN WALLS & ASSOCIATES / COMMERCIAL ARCHITECT
BOULEVARD MALL
BOYD GAMING / COMMERCIAL HOTELS
BRAND GROWTH INC
BRUENELLO CUCINELLI
BULOVA WATCHES
CARPENTER SELLERS / COMMERCIAL ARCHITECTS
CASHMAN ENTERPRISES
CAESARS PALACE FORUM SHOPS
CENTURY CITY MALL (Los Angeles)



CHRISTIAN DIOR STORES
Location: City Center
$1.2 million buildout




CICI'S PIZZA / PIZZA CHAIN
CITY CENTER RETAIL / COMMERCIAL DEVELOPER
CITY CENTER / MAJOR PROJECT
CLARK COUNTY NEVADA BUILDING AND DEVELOPMENT
CLARK COUNTY NEVADA FIRE DEPARTMENT / FIRE ALARM SYSTEMS
CMA ARCHITECTURE / PLANNING / INTERIOR DESIGN
COMMERCIAL DESIGN GROUP
DAVID STRAIT / COMMERCIAL ARCHITECT
DEPARTMENT OF PUBLIC WORKS / CIVIL PROJECTS
DOUBLE P CORPORATION / RESTAURANT CHAIN
ECCO SHOES
FASHION SHOW MALL / MALL STORES
FED EX
FIFTH AVE RESTAURANT GROUP / RESTAURANT CHAIN
FORD MOTORS



FOREVER 21 / CLOTHING CHAIN
Location: Fashion Show Mall
3 story, 300,000 square feet
$9 million buildout




FORUM-SHOPS CAESARS PALACE
F R C H DESIGN
GALLERIA MALL


GAP STORES
Location: Fashion Show Mall
$1.2 million buildout



GENERAL GROWTH CORPORATION / SHOPPING MALLS
GOLD COAST HOTEL AND CASINO / CASINO REMODEL
GREENBERG FARROW / ARCHITECTS
GRUEN ASSOCIATES


GUCCI STORES
Location: City Center
$1.5 million buildout




HARRY WINSTON JEWELERS
HERMES' OF PARIS / RETAIL CLOTHING CHAIN
ID GROUP
IDEAL CONSTRUCTION / COMMERCIAL CONTRACTOR
IN & OUT BURGER
IVANKA TRUMP / RETAIL CHAIN
J.T. NAKAOKA ASSOCIATES ARCHITECTS
LAS VEGAS VISTOR MARKETING CONCEPTS
LITTLE CAESARS PIZZA CHAIN


LOUIS VUITTON / LUGGAGE CHAIN
Location: City Center
3 story, 60,000 square feet in City Center
$6 million buildout




LUXURY OPTICAL HOLDINGS
McCARRAN INTERNATIONAL AIRPORT
MGM GRAND HOTELS / RESORTS
MCCALL DESIGN / COMMERCIAL ARCHITECTS
McDONALDS RESTAURANTS
MONTES LAUDANO ARCHITECTS
NIKE STORES
OLD NAVY RETAIL STORE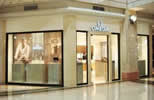 OMEGA WATCH CO.
Location: Bellagio
$2.5 million buildout




OPTICA EYE GLASS STORES
PHILLIPS PARTNERSHIP
ROBINSON-HILL ARCHITECTS
ROCKPORT SHOE STORES
SAVER STORES
S H ARCHITECTS
SHAWMUT DESIGN AND CONSTRUCTION
SHOE PALACE / SHOE STORES
SHOWCASE MALL (RETAIL STORES)
SONY STORES
STARBUCKS
THE JOHN HOPKINS HOSPITAL
THE VENETIAN HOTEL & CASINO / HOTEL AND RESORT
TROPICANA HOTEL AND CASINO
VALERIO ARCHITECTS
VICTORIA SECRET STORES
VAN CLEEF AND ARPEL / CLOTHING CHAIN


WOLFGANG PUCK RESTAURANTS AND PODS
Location: City Center
$1.2 million buildout




WRIGHT ENGINEERING / STRUCTURAL ENGINEERS
WESTFIELD / CENTURY CITY
YOGURT LAND
YVES SAINT LAURENT